Showing 1 - 3 of 3 results
3 months ago
Preview
Customer Services Rep
3 months ago
*Answer incoming calls from customers needing assistance in a variety of areas. *Fulfill customer service functions. *Answer questions, give explanation, and solve problems for customers. *Complete special projects as assigned.
Islamabad, PK
/
3 months ago
/
34 hits
Islamabad, PK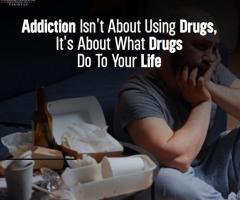 4 months ago
Preview
Best Rehab in pakistan
4 months ago
when you'r ready to change your life we're ready too.You'll spend 30,60 or 90 days with us and get the help you need for addiction recovery.
Islamabad, PK
/
4 months ago
/
21 hits
Islamabad, PK
4 months ago
Preview
Treatment for depression
4 months ago
Addiction can ruins lives and lead.to anxiety and depression.By finding the proper form of treatment for your needs.That's why Nishan rehab center provide all the facilities to every person to grow a new life and think positive
Islamabad, PK
/
4 months ago
/
16 hits
Islamabad, PK